Corporate Chinese New Year Event




Toronto




Feburary 3, 2018

Private Wedding Reception




Scarborough




May 5, 2018
Check back often for updates on our next performance! Or, like us on Facebook!
Note: We do not list upcoming events that are not open to the public, like wedding receptions, without the express permission of the people involved.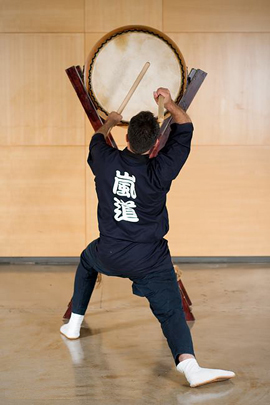 City & International Events
The Heritage Ontario Festival


Ontario Place, Toronto


July 3, 2017

Fair in the Square for Epilepsy


Nathan Philips Square, Toronto




December 11, 2016

Toronto International BuskerFest for Epilepsy Grand Finale show


Toronto




September 5, 2016

Natsu Matsuri


Japanese Canadian Cultural Centre, Toronto




July 9, 2016

Toronto Outdoor Art Exhibition


Nathan Phillips Square, Toronto




July 8, 2016 @ 5pm

A1 Kidol 2014 (A1 Chinese Radio)


Chinese Cultural Centre of Greater Toronto, Toronto




August 29, 2014

Scotiabank BuskerFest


Yonge St., Toronto




August 23-24, 2014

Lion Dance CNY Celebrations


Market Village, Toronto




February 1, 2014

International Education Week


Mohawk College, Hamilton




November 20, 2013

Fall Into Nature Festival


Kelso Conservation Area, Milton




October 12, 13, 14, 19 & 20, 2013

Doors Open Mississauga


Kariya Park, Mississauga




September 28, 2013

Scotiabank BuskerBall


Mattamy Athletic Centre, Toronto




August 20, 2013

CNE 2013


International Pavilion, Exhibition Place, Toronto




August 21, 2013

Scotiabank BuskerFest


Yonge between Queen and College, Toronto




August 24, 2013

7th Annual Fusion of Taste Festival


Albion Islington Square, Toronto




July 20, 2013

Polylicious 2013


Corus Quay, Toronto




June 1, 2013

Ontario Japanese Speech Contest


University of Toronto, Toronto




March 2, 2013

Fall Into Nature Festival


Kelso Conservation Area, Milton




October 6 & 8, 2012

Doors Open Mississauga with Mississauga Friendship Association
(Facebook link)


Kariya Park, Mississauga




September 29, 2012

BIG On Bloor


Bloor Street, Toronto




July 21, 2012

10th Annual Milton Dragonboat Race Festival


Kelso Conservation Area, Milton




May 26, 2012

Chinese New Year Gala Dinner




Fallsview Casino, Niagara Falls




January 26, 2012

York-Eglinton International Street Festival


Eglinton Ave and Oakwood Ave, Toronto




August 14, 2011

Around the World Multicultural Event


Fairy Lake Park, Newmarket




July 23, 2011

Beauties of Asia Pageant


Richmond Hill




May 31, 2010

Japan Extreme


Innis Town Hall, Toronto




September 27, 2009

JETAA International Conference




Toronto




September, 2007
Light The Night 2014 Toronto Walk


Nathan Philips Square, Toronto




October 22, 2014

Crescendo 2014


Daniels Spectrum, Toronto




April 28, 2014

Okinawa Kyuyokai Japan Relief Fundraiser


Momiji Centre, Toronto




April 16, 2011

JETAA Toronto Japan Benefit Party


Hard Rock Cafe, Toronto




April 1, 2011

Relay For Life 2010


North York




June 25, 2010

Relay For Life 2009


North York




June 19, 2009

Japan Foundation Volunteer Appreciation Event




Toronto




October 28, 2007
Company's 100th Corporate Anniversary




Toronto




July 14, 2017

Northern Ink Xposure Tattoo Convention


Toronto




June 9-11, 2017

YPO Event


Toronto




April 8, 2017

Uniqlo Store Opening


CF Toronto Eaton Centre, Toronto




September 30, 2016

Northern Karate Schools Open House


Richmond Hill




October 8, 2016

Northern Karate Schools Open House


Toronto




September 24, 2016

CHFA East




Metro Toronto Convention Centre, Toronto




September 17, 2016

Private Corporate Event




Glenerin Inn, Mississauga




May 2, 2016

Kiu Japanese Restaurant Opening


Kiu Japanese Restaurant, Markham


April 28, 2016

Oshawa Wing Chun Holiday Party


Oshawa




November 28, 2015

Canadian Black Belt Hall of Fame Dinner


Montecassino Banquet and Event Centre, Woodbridge




May 23, 2014

Northern Karate Schools' Black Belt Graduation Ceremony




Maple




December 2, 2012

40th Anniversary of Northern Karate Schools




Concord




November 24, 2012

Manulife Financial's 125th Anniversary




Manulife World Wide Headquarters, Toronto




June 15, 2012

Private Corporate Event




The Sheraton, Toronto




June 13, 2012

Private Corporate Event




Ryerson, Toronto




April 30, 2012

168 Sushi Buffet Restaurant Opening


168 Sushi Buffet, Vaughan


April 16, 2012

17th Annual Gala for Taiwanese Entrepreneur Society Taipei/Toronto (TESTT)




Markham Hilton Suites, Markham




January 9, 2010

Allied Research International Corporate Team Building Event




Milton




September 9, 2007
Private Wedding Reception




Caledon




February 18, 2017

Private Wedding Reception




Casa Loma, Toronto




September 30, 2016

Private Wedding Reception




Woodbridge




July 8, 2016

Private Wedding Reception




Toronto




February 21, 2015

Private Wedding Reception




Toronto




September 20, 2014

Private Wedding Reception




Vaughan




December 7, 2013

Private Wedding Reception




Toronto




July 27, 2013

Private Wedding Reception




Mississauga




October 20, 2012

Private Wedding Reception




Richmond Hill




October 9, 2010

Private Wedding Reception




Vaughan




August 7, 2010

Private Wedding Reception




Orillia




July 24, 2010

Private Wedding Reception




Downtown Toronto




June 26, 2010

Private Wedding Reception




Richmond Hill




September 6, 2009

Private Wedding Reception




Etobicoke




October 13, 2007
Annual Japan Day




George S. Henry Academy, Toronto




May 5, 2017

Banquet Dinner




Thornhill




October 28, 2016

Annual Japan Day




George S. Henry Academy, Toronto




May 6, 2016

George Brown College Event


Waterfront Campus, Toronto




April 27, 2016

Educational Performance




Mooredale Preschool, Toronto




Feburary 19, 2016

Annual Japan Day




George S. Henry Academy, Toronto




May 29, 2015

Goodlife Fitness Toronto Marathon


Lakeshore Blvd, Toronto




May 3, 2015

Annual Japan Day




George S. Henry Academy, Toronto




May 23, 2014

Annual Culture Day




Elementary School, Toronto




May 16, 2014

Halloween Homecoming 2013


The Castlefield Event Theatre, Toronto




November 1, 2013

Asian Heritage Month Concert


North York Central Library, Toronto




May 25, 2013

House of Moments (with Tip Top Taiko)


House of Moments, Toronto


September 29, 2012

Wushu Demonstration




Ryerson Theatre, Toronto




May 25, 2012

Annual Japan Day




George S. Henry Academy, Toronto




May 10, 2012

The Garden Bridal Fair


Brampton




March 25, 2012

Karate Dojo 100th Anniversary Event




Markham




March 4, 2012

Chinese New Year Parade


Square One Mall, Mississauga




January 21, 2012

Chinese New Year Parade


Fairview Mall, Toronto




January 21, 2012

Labor of Love


The Guvernment, Toronto




September 5, 2010

G Lord Ross Park




North York




September 4, 2010

Ultra Supper Club


Toronto




April 17, 2009

Leslie St. Spit




Toronto




August, 2008

Tokyo Decadence


Ultra Supper Club, Toronto




February, 2008

Leslie St. Spit




Toronto




August, 2007